The world was turned upside down in 2020, and many aspects of people's lives changed, including what they ate, how they ate it, and where they turned for nutrition advice. We all saw the evidence in Facebook memes about Little Debbie Snack Cakes and TikTok users making four-star meals in hotel room coffee machines. Things changed—fast.

Those seismic shifts have carried over into the new year and will color nutrition marketing trends for 2021 in a range of ways. Marketing directors in the food industry should aim to take advantage of these top five nutrition marketing trends this year to keep pace with the changes.


1. Credibility Is King
Last year, Dr. Fauci graced the cover of InStyle magazine, and scientists and medical professionals became the new online influencers, making it clear that credibility is back in vogue. People were so hungry for credible advice, Dr. Fauci's intellect even got the sex symbol treatment on Saturday Night Live.

The pandemic has placed a spotlight on credentialed professionals who can offer scientific backing for their claims. According to the International Food Information Council (IFIC) 2020 Food and Health Survey, registered dietitians, nutritionists, and health care professionals are the most trusted source of information about which foods to eat or avoid, with 23 percent of people having more trust in dietitians since COVID-19.

In addition, according to Eat Well Global's 2021 report "The Consumer Voice: Global Insights on Food, Nutrition, Trust and Influence," 7 out of 10 respondents indicated general practitioners, primary care physicians, and trained nutrition experts have an impact on their food purchasing. Pharmacists, food and lifestyle bloggers, and naturopath/homeopaths have the least influence on their food purchasing.

Consumers are craving facts and science, and companies can benefit from including health care professionals in their food marketing plans. Partnering with credible experts can help solidify your brand as a reliable, trustworthy, and healthy option.


2. Leading with Integrity
Consumers are increasingly looking for transparency around how businesses are addressing sustainability, nutrition, and social justice. They want to know the companies they buy from are treating their workers well, working to minimize their environmental impact, and offering nutritious products. Vague virtue signaling no longer works; consumers are looking for meaningful actions.

Although consumer priorities in the past may have been convenience or simply healthy living, people are now more focused on companies and organizations that are leading with integrity. Companies should be working to improve in these areas and then communicating those efforts to the public. In other words, companies should do the right thing and then talk about it.


3. Taking the Long View
Consumers have fallen victim to a variety of fad diets over the years, ranging from the questionable (i.e., the grapefruit diet of the 1930s and the cabbage soup diet of the 1950s) to the outright dangerous (i.e., the potentially lethal "cigarette diet" of the 1920s and the "sleeping beauty diet" of the 1970s).
Luckily, consumers have become increasingly wary of nutrition trends that tout wacky unsubstantiated claims or market themselves as a magic bullet. This rise in healthy skepticism is good news for companies that consider the big picture. Companies that resist the temptation of short-term profit, and instead develop a nutrition marketing strategy with longevity that's based on science, are far more likely to build credibility and trust with consumers—and enjoy brand loyalty for years to come.
In other words, consumers are starting to care about much more than convenience, and they want their dollars to go to companies that feel the same way.


4. Prioritizing the Culinary Experience
The pandemic triggered a rapid shift to remote work and temporarily closed many local restaurants, prompting many Americans to test out their culinary skills at home. Seemingly overnight, the country was brimming with bread bakers, mixologists, and DIY chefs—and they share all of the culinary victories and disasters on social media. Perhaps more than ever, cooking has become an experience rather than a chore, and dinner can sometimes be the highlight of the day.
While not everyone has the time to cook elaborate meals, this shift toward the culinary experience has created an increased demand for fresh ingredients and inspiring recipes. In order to reach people all along the spectrum, companies should create content that includes a range of recipes, from quick and simple to meticulous and gourmet. For example, an egg company might offer a super-easy recipe for microwaving an egg, and also offer a recipe for making an elaborate, eight-step soufflé.
Companies should also make an effort to provide culturally relevant recipes for diverse populations. By offering something for everyone, companies can meet consumers wherever they are on that culinary spectrum.



5. Shifting to Online Retail
Every year, people around the world have been buying online more and more. These days, online shopping also includes groceries. The pandemic has accelerated that already seismic shift toward online retail because people realized delivery was often a safer option than visiting the grocery store. With more people getting groceries delivered to their doors, there is an opportunity for companies to include more nutrition messaging in their online food marketing campaigns.
At brick-and-mortar grocery stores, there is a long tradition of table displays and flyers advertising a month dedicated to heart health, for example, with suggestions for incorporating heart-healthy foods into your diet. Now that an increasing percentage of consumers are opting to do their grocery shopping from the comfort and safety of their couches, companies should advertise those campaigns on their websites, newsletters, circulars, and social media pages in order to reach a larger percentage of consumers.


Transform Your Company's Nutrition Marketing with Eat Well Global
The realm of nutrition marketing is constantly evolving, and companies in the food industry can benefit from working with credentialed health professionals who are also marketing experts.

Eat Well Global is a highly specialized strategic communication consultancy that is fluent in both nutrition and marketing. We have experience working with a vast range of clients, from multinational corporations and not-for-profit organizations, to small businesses and nutrition centers. Reach out today to see how we can transform your nutrition marketing plan.
About the Author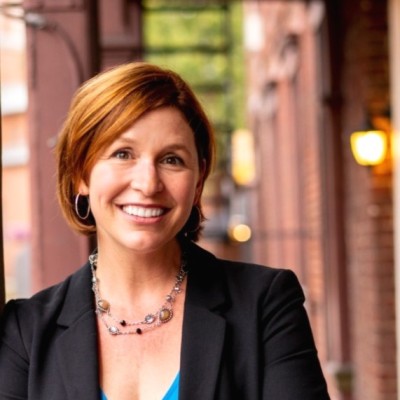 Julie Meyer, Founder + Co-CEO
Merging strategic food and nutrition communications with global expertise, Julie Meyer, RDN, leads Eat Well Global, Inc., with enthusiasm, dedication, and attention to detail.