Our Insights & Impact Director, Geoffrey Russo, MA, talks about our latest healthcare professional research that equipped him with confidence in our work with global change agents in health and nutrition - and beyond.
Every time I visit my family, there is a recurring discussion: our family doctor will retire soon. After thirty years of continued service, who would be a good enough general practitioner (GP) to support us in the years to come?
It's true that today, more than ever, the level of trust in healthcare professionals (HCPs) is high. In the nutrition space, specifically, Registered Dietitians and Nutritionists (RDNs) are the most frequently consulted health professionals for nutrition and healthy eating information1. They are the most trusted source of information about which foods to eat or avoid, with 23% of people having more trust in dietitians since COVID-192.
The influence of healthcare professionals
The influence of HCPs in the health and nutrition ecosystem creates many exciting, valuable engagement opportunities for forward-thinking food brands that are too good to miss. But through many industry conversations, our Eat Well Global team realized that, although a lot had changed in the world since 2019, we haven't heard directly from HCPs about what had changed for them.
Do they care about the same health and nutrition topics as pre-COVID-19 times?
Which sources of information do they trust the most?
What is their preferred learning method?
How do they like to share information with their patients and clients?
These were some of the questions that we wanted to explore to help the global change agents we work with stay up to date with the changes and ultimately, stay relevant in their expert audience engagement. This is why we surveyed 700 healthcare professionals across the Unites States (US) and the United Kingdom (UK to hear about their priorities and opinions towards health and nutrition information, learning experience, and patient interaction.
What we learned about communicating with healthcare professionals
We found some captivating similarities between the two countries – for example, 94% of RDNs use other RDNs as a trusted source of information. There were also some insightful differences – for example, UK HCPs show some signs of webinar fatigue, while US HCPs still consider them one of their preferred learning methods.
We have packed the results of the research, along with our ten years in this space, in our new free HCP Engagement guide, which will empower companies with the necessary strategies to navigate today's HCP marketing world.
Interested in getting more details about our latest research with HCPs?
We are organizing two webinars to deep dive into the results on 16 November, 2022.
And regarding my retiring GP, I can now tell my family not to worry. I have research that shows that trust within the healthcare profession is high. We can be confident that our family doctor will refer us to a trustworthy colleague.
International Food Information Council (IFIC) 2022 Food and Health Survey, May 2022
IFIC COVID-19 US Consumer research, May 2020
About the Author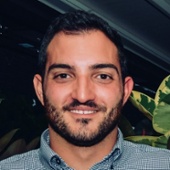 Geoffrey Russo, MA
Prior to joining Eat Well Global, Geoffrey held market research and insights positions agency side and client side in the UK, Australia and the Netherlands, working with multinational CPG companies. He loves turning data into action and making a difference to the people he works with and for. Today, Geoffrey leads Eat Well Global's Insights & Impact function and supports EWG and its clients making insight-led business decisions.