Recently the FDA published their proposed new guidelines on what foods should be labeled as "healthy." This updated definition has been long awaited by nutrition professionals, academia, and the food industry alike. Though this definition has not yet been finalized, the proposed ruling signals a shift in what foods may be able to bear the term 'healthy' and how food businesses may need to adapt.
What the FDA's proposed healthy definition means for you
The FDA has released the proposed definition for 'healthy' - Proposed Ruling
What the proposed definition means:
The "healthy" food definition varies based on the product type, with a baseline nutrient density for each.

All foods that can be labeled as "healthy" must support the current dietary guidelines

.

There is a limit for less beneficial nutrients – including added sugars, sodium and saturated fats – that a food with the "healthy" claim can have.

To be considered "healthy", the food needs to have the equivalent of a serving of fruits, vegetables, grains, dairy or protein (as indicated by the DGAs)

.

Raw, whole fruits and vegetables, and water can bear the claim.
What comes next:
Following the most recent public comment period, the FDA will review comments and determine if a new proposed ruling is needed or whether to officially add this ruling to the Federal Register

Once in the Federal Register, companies will have three (3) years to the date of inclusion in the Register to comply.

After the definition is finalized, a front-of-pack (FOP) healthy symbol will likely be created as a voluntary FDA label that can be used when foods meet the "healthy" criteria.
The impact: the positioning of your current product portfolio may suffer once the FDA's healthy claim definition is finalized.
Our recommendation? Get ahead of the changes and consider involving credentialed health professionals to help your product development teams successfully navigate these new guidelines.
Nutrition experts can help future-proof your product portfolio prior to the finalized healthy definition
As an impact-driven company, Eat Well Global is proud of the many ways we empower our partners to move the needle in food and nutrition. Under this mission, we support our global clients in optimizing their portfolios and generating direct nutritional impact. From our perspective, portfolio transformation puts strategy into action, enabling change agents in the food industry to improve access to nutritious, safe, affordable, and tasty food for consumers everywhere.
Furthermore, smart portfolio management allows companies to meet consumers' (and investors') evolving needs , which can be an increasingly difficult challenge in today's fast-paced world.
Consider the new FDA-proposed healthy definition. Once the definition is finalized, it is possible that the FDA develops a FOP "healthy" logo that consumers could use at a glance to make purchasing decisions. While the use of the word "healthy" is completely voluntary, the new logo or lack thereof may influence consumer purchases.
We recommend pulling in credentialed health professionals at this stage who can help navigate the proposed changes, assess your current portfolio, and make science-based recommendations to best position your products and future-proof your portfolio.
Complete the form to discover why working with us on product innovation can help you answer all your portfolio transformation questions and pave the path to commercial success.
DOWNLOAD THE INFOGRAPHIC NOW
Are you involved in portfolio management projects or eager to hear more about how we can support your work in this space as you try to navigate the new definition of 'healthy' on food labels?
I'd love to hear from you – drop me an email or schedule a coffee chat with me here.
About the Author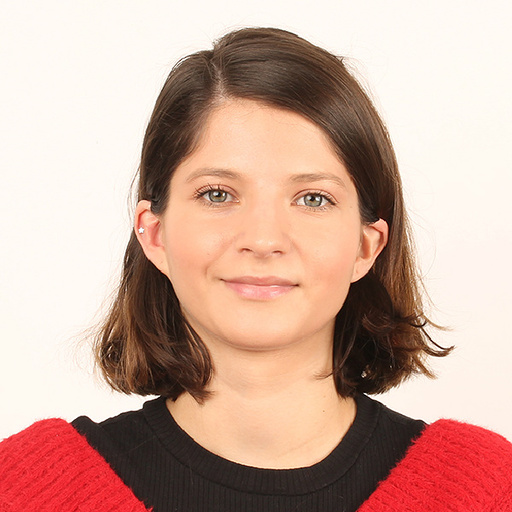 Bianca Mercouffer
Bianca has a longstanding relationship with food that goes all the way back to her childhood. She remembers growing up in a nutrition-focused household, which she sometimes thought was a bit too 'healthy' for her taste. However, she always had a genuine passion for food (especially spicy), which is why moving abroad to study nutrition at a university and learning more about eating seemed like a natural choice. Prior to joining Eat Well Global, Bianca lived in the UK and worked for Nomad Foods Europe and Dr. Oetker across various departments. She is as excited as ever when it comes to food because she is convinced it's the greatest part of life. She now wants to combine her nutrition background with commercial insights and continue to share her enthusiasm for food by working at the forefront between science and the consumer.