Marketing professionals in the food industry are well-equipped with an arsenal of tools to effectively market their products to their desired audiences. However, an unexpected partner and valued thought leader that marketing professionals may not have considered is the healthcare professional. Health professional marketing includes the marketing of nutrition and health information to credentialed individuals who can advocate for the strengths of your organization or topic of interest. Incorporating this kind of marketing strategy for your food business can widen your reach and boost credibility.
These credentialed individuals may work in a variety of fields and settings, including academia, health clinics, government, retail, media, and more. Healthcare professionals are deeply skilled at distilling complex, scientific information about health and nutrition for translation into digestible recommendations for patients and clients. As a marketing professional, collaboration with healthcare professionals allows for an opportunity to disseminate evidence-based research and health messaging to educate your target audiences. Here are just five reasons how healthcare professionals can advance your strategy and amplify evidence-based information if you're a marketing professional in the food industry.
1. A health professional marketing strategy adds credibility to your brand.
During times of uncertainty (as the past year has certainly been), people turn to trusted sources of authority when deciding important things like which foods to put into their bodies.
According to a recent International Food Information Council (IFIC) survey, health professionals are the most trusted source of health information for consumers in the U.S., and they have a strong influence on consumer thinking and behaviors when it comes to choosing and buying foods. Of course, the places consumers look for health information will vary from region to region, so marketers should be sure to understand who is considered a go-to source in their target markets.
Credentialed experts not only have a measurable impact on brand reputation but they are typically motivated to maintain their professional credentials and keep up-to-date on the latest research surrounding nutrition and health. Having health professionals in your court is arguably one of the best ways to fortify your brand's reputation with consumers who consider them highly trusted sources.
2. Health and wellness communication creates long-lasting impact.
The best marketing plans incorporate a healthy mix of short-term and long-term health and wellness communications strategies. In the short term, every brand needs to communicate promotions and new products, as well as consider the ways current events might impact their products, but long-term strategies are just as vital. Building relationships with health professionals may take time, but that investment is well worth it when you consider the long-term benefits of partnering with trusted voices.
Although a health professional marketing strategy can be viewed primarily as a long-term investment, you shouldn't leave it as something you'll get to later. Companies that begin investing in this now will not only be able to use that organic development but will also be ready to seize the moment when consumers begin searching for brands they can trust.
3. Health professionals provide internal and external advocacy.
Health professionals who believe in the nutritional value of your products will advocate for them in their networks, which include other credentialed experts who will then feel more inclined to recommend the products themselves.
In addition to acting as brand advocates to consumers and other health professionals, they can also be extremely helpful internally. Marketing teams that include a health expert (such as a nutritionist or dietitian) can ensure that marketers really understand the food they are developing, selling, and expecting people to consume.
4. Health professionals offer diverse perspectives.
Health professionals offer valuable, diverse perspectives and bring expertise and relevant science to teams that might otherwise consist exclusively of marketing professionals. A team of marketers alone might not have the necessary insights to come up with innovative answers to a litany of problems faced by those in the food industry.
For example, when Unilever partnered with health experts on their sustainable living plan, a number of brand campaigns and innovations came about as a result. One of those innovations was the 100-calorie Solaro ice cream bar. The team had developed many creative ideas, but the insight that unlocked the way forward came from the team nutritionist. The nutritionist suggested they size the product so that it maintained all the refreshment and joy of the original, but at a calorie count that people could accept and build into their day. By getting health professionals involved at an early stage, Unilever came up with creative solutions before products even reached consumers.
5. Health and wellness communication is often more affordable than consumer-facing equivalents.
One might assume that developing strong relationships with health professionals would be a costly endeavor, but marketing to health professionals may be more cost-effective than going direct to consumers, and it offers a longer-lasting impact.
Health professional marketing can include relatively inexpensive strategies, such as:
Attending professional conferences
Product sampling
Partnering with leading health professionals, depending on local regulations
Measurement of health professional marketing campaigns has traditionally been difficult, given the nature of this type of marketing activity, and the fact that it's not possible to quantify success in terms of sales. But when you consider changes in sentiment, perception, message recall, and an uptick in recommendations from health professionals, a successful health professional marketing campaign can have far-reaching benefits for brands.
About the Author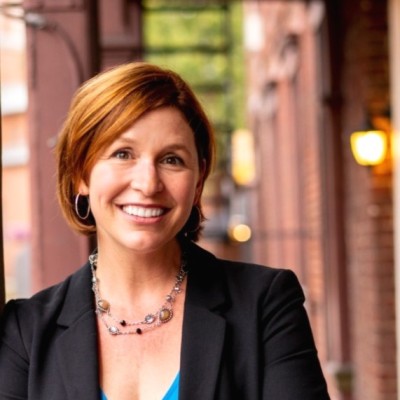 Julie Meyer, Founder + Co-CEO
Merging strategic food and nutrition communications with global expertise, Julie Meyer, RDN, leads Eat Well Global, Inc., with enthusiasm, dedication, and attention to detail.